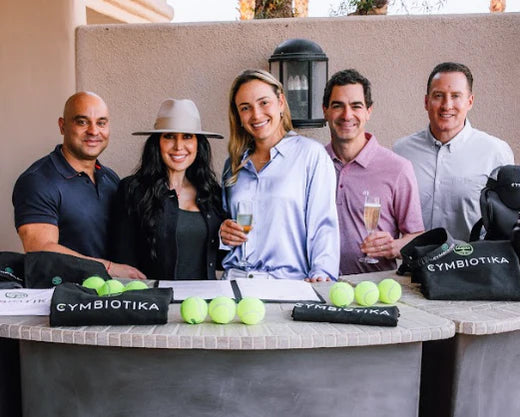 Game, set, match! As the court heats up, we're ready to serve you some inspiration. Meet Donna Vekic, the sensational Croatian tennis prodigy who took the world by storm at a remarkably young age, securing five singles and one doubles title on the prestigious ITE Women's Circuit.

Get ready to be inspired!

What inspired you to start taking supplements?
I wanted to improve my athletic performance and feel healthier overall! Cymbiotika's holistic approach to health and wellness has made it easy to stick to my daily wellness routine. Their supplements help me feel stronger and more energized!

Describe your daily supplement routine with Cymbiotika.
I start my day with Cymbiotika Super Greens and their Organic Matcha! 
After breakfast, I take Cymbiotika's Liposomal Vitamin C.
Before bed, I love taking the Magnesium L-Thronate and Liposomal Sleep formula!
What Cymbiotika supplements would you take before a game?

Before and during practice or matches, I make sure to fuel up with Pure Hydration. After my workout, I replenish with a protein. It's the perfect routine to help me stay on top of my game!
How has Cymbiotika helped support your wellness goals?
Cymbiotika has helped me feel better each day. Incorporating their supplements allows me to get better sleep and recover better, even after hard days. I love how I always feel fresh and ready in the mornings!
What advice would you give someone new to incorporating supplements into their routine and unsure where to start?
My advice would be to start simple and develop your own routine. It can get overwhelming, but you know your body best! Experiment with different supplements to see how your body reacts and take note of how you feel!